The Christmas holiday period is just around the corner and as you play for some well-earned downtime, Christmas insurance is probably the last thing on your mind. You may be going away on a vacation or just spending your days enjoying the outdoors but either way, you will want to know you have the best possible holiday insurance cover should anything go wrong this summer.
Unattended Homes could result in having to make a Christmas insurance claim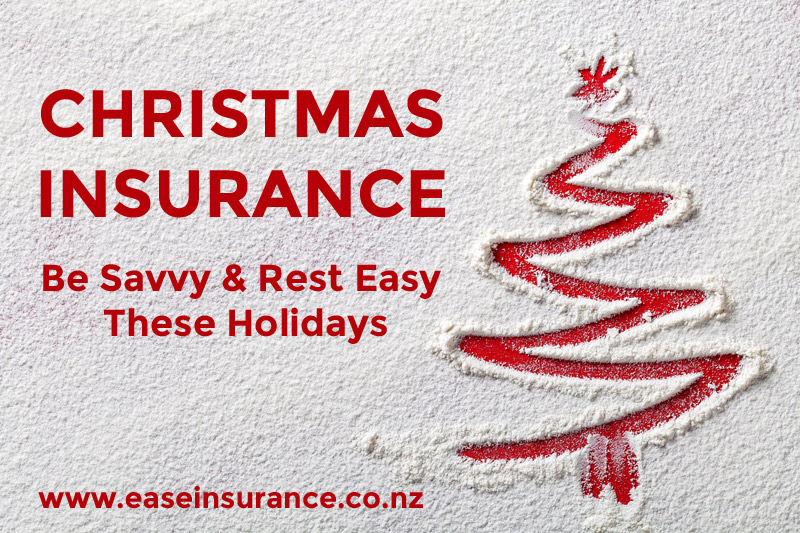 Burglaries increase over the Christmas period so use common sense to limit opportunities for thieves.
• Make sure garden sheds and garages are kept locked as criminals often use tools and ladders that they find on the property.
• Don't leave windows open unless it is absolutely unavoidable and then make sure it is the type with security stays that limit opening.
• Do not advertise that the house is empty by leaving notes and messages on your answering machine. You could also think about installing a timer that turns lights & TV on at night.
• If you are going away for a while get a trusted friend or neighbour to pop in and empty the post box periodically (they can also water your house plants at the same time).
• Ensure you have a record of the make. model & serial numbers of all the high-risk items like audio-visual and computer equipment. Valuable items that are small enough should be locked away out of sight.
Burglary is not the only risk you run when you leave your home unoccupied for a while.
• There is a good chance that no-one will hear a fire alarm if triggered so all electrical units, barring fridges, freezers and lights should be unplugged from the wall socket.
• If you have a gas supply make sure this is turned off.
• The most likely scenario resulting in a damaging water leak is when a supply hose to a washing machine or dishwasher bursts. Fortunately, these types of appliances have taps that can be closed.
Check What Your Holiday Insurance Policies Do Not Cover
Christmas insurance claims of both households and motors can be turned down for various reasons. Some are obvious e.g. loss resulting from carelessness, negligence or recklessness but there are often other clauses that you can avoid as long as you know what they are. Some examples are:
• Vehicles deemed to be un-roadworthy are usually not covered.
• Theft by someone who is lawfully in your house may not be covered.
• If you leave your house unoccupied for 60 days, an insurer can turn down a claim for burglary.
• Review your cover to ensure any new valuables you have purchased or may have been gifted are covered.
Health And Life Policies
Check all policies that you have including overseas trips paid for by credit card, thus activating the travel insurance feature. Make sure that you are covered for where you might be holidaying and that you have fulfilled your obligations in terms of providing your insurers with up to date details. If something untoward happens it would be a double tragedy if you believed you were fully covered only for your post-christmas insurance claim to be turned down due to a "technicality".
Something Of Relevance To All Policies
Most importantly, be absolutely certain that none of your policies lapse over this period. You will be out of your usual routine, you may even be somewhere you have limited or no access to your normal email and may miss a critical reminder. You can check that the premium payments are set up in advance and if in any doubt contact your Insurance brokers to verify that all is in order.
It may seem a tedious undertaking to think about your Christmas insurance cover when all you want to do is relax and have fun with family and friends. Please remember, you pay good money to insure yourself and your possessions against disastrous loss, it is well worth it to make certain you have done everything you can to minimise any problems.
Ease Insurance is a leading insurance broker in New Zealand and we would like to wish you a peaceful and undisturbed Christmas holiday season. If you think you may need any advice around your insurance needs, contact us today on 0800 141 889 or via our Contacts page.